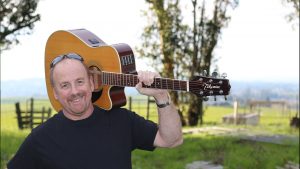 John Chevalier is a musician who has performed all over North America  John literally cannot remember a time when we wasn't playing music or performing in some way.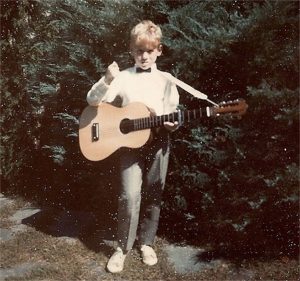 One Christmas his parents got him a black and white Roy Rodgers guitar that he wouldn't put down, so at age 7 his mother signed him up for  guitar lessons and that's where it all started. Within a short period of time John started listening to the radio and learning to play songs that were popular.  This was much different than what he was learning from his guitar instructor, but was the catalyst that kept him playing.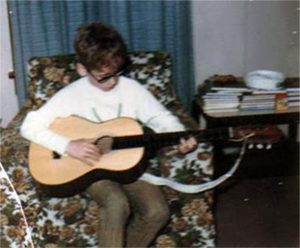 By the 3rd grade he was bringing his guitar into school once a year and playing for his class and by the 5th grade he had started his first band. "I remember it started with myself on guitar and my friend on a snare drum; then at one point we had added 3-4 girls singing and playing tamborines. It was quite the operation for 11 year olds.  We played the heck out of the Monkees song; "A Little Bit Me A Little Bit You", but don't tell anyone that"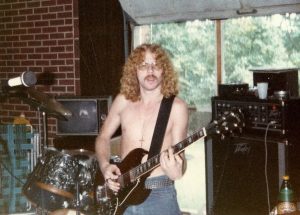 At age 13 he had graduated to the electric guitar and, with a band that he formed with classmates from school, started playing at local high school dances.  He played in several bands mostly on rhythm guitar and lead vocals until he was 15 when he joined a local semi-pro band that still played rock music at private parties, dance's and some clubs; but also played weddings and banquets.  This was a stretch for John but he soon learned that he had to play all styles of music.
His musical influences have always been connected to popular culture.  Pink Floyd, The Eagles, David Bowie, The Rolling Stones, America and Billy Joel are a few.  He also loved the country rock sound of Lynyrd Skynyrd, Molly Hatchet and the Allman Brothers Band.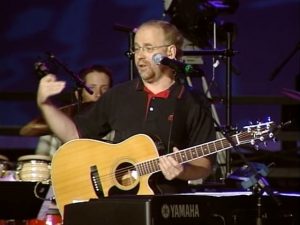 John continued to play in bands and as a solo artist until 1990 when he was offered a full time job as a music director at a church in Santa Rosa, California.  At first he turned it down because "church music" wasn't his thing but after a few meetings with their leadership team it was clear that they were looking for a new sound that connected to the culture.  It wasn't long after that the church began growing at a exponential rate, much of it was due to the new style and contemporary rock sound of the Sunday morning band.  The influence that came from that was much larger than John could have imagined.  For the next 12 years he performed and taught at music conferences nationwide, training other church music teams on how to put a tight sounding band together.  He also served for seven years as one of the music directors for the International Worship Institute in Dallas, Texas. Over the years John has worked with and shared the stage with musicians such as, Paul Baloche, Bob Fitts, LaMar Boschman, Tommy Combs, Steve Fry, Carl & LeAnn Albrecht, Rich Severson, Marc Cooper and others.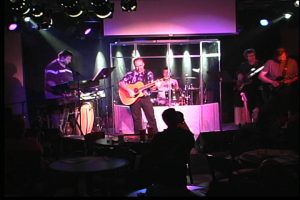 2010 brought a number of changes for John.  After spending several months, back home, in New York State, he decided to return to his musical roots of classic and acoustic rock music.  Upon his return to the west coast he began playing at local clubs and private parties again.  Along with his new commitment to the old tunes came a new sound as he began writing for the first time in his life.  He is currently working on an album of original songs which should be available in 2018.
John's song list is a true reflection of "his music" growing up and his love of country rock, which is what a lot of modern country is today. Check out the calendar section of this site to find where you can catch John at his next show.